On the occasion of Henri Matisse's 150th birthday (1869-1954), the George Pompidou Centre gave him a great retrospective. It is currently closed to the public because of a rather intrusive virus, but it is not too late to (re)discover one of the greatest artists of the twentieth century. Lie back and relax, bring your hot tea, and have a look at La Danse, an emblematic work of the leader of Fauvism.
---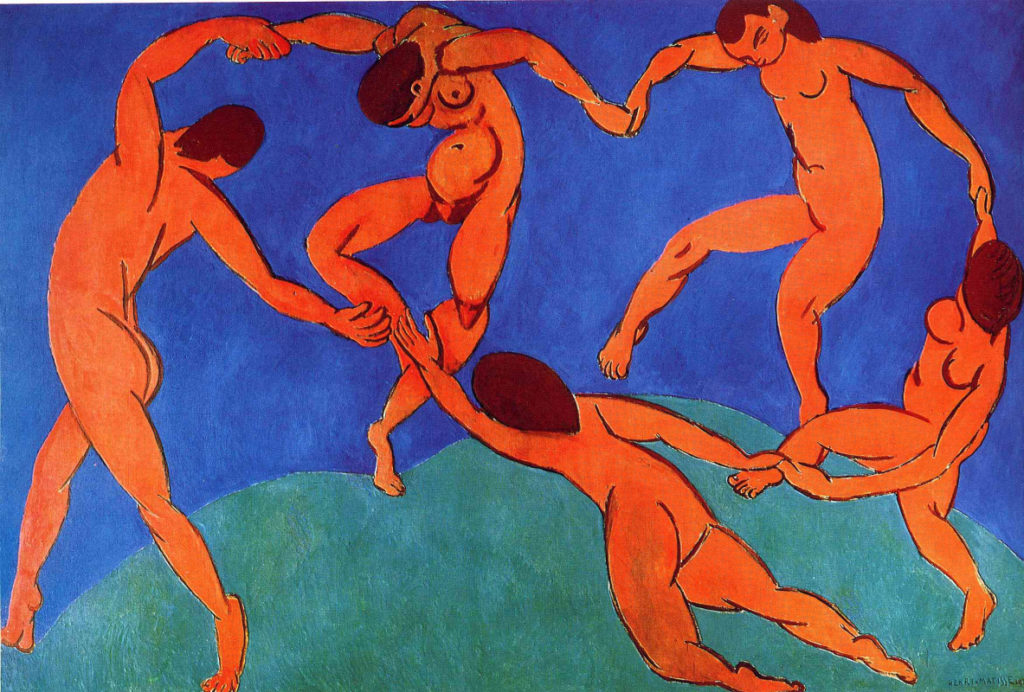 The son of a grain merchant father and an amateur painter mother, he was originally from the Hauts-de-France and moved to Paris in 1887 to study law.
Two years later, while stuck in bed after an appendicitis attack, his mother buys him a colored box and he discovers the painting. From that moment on, painting gives him the impression of entering a kind of paradise, he confided later.
Draughtsman, engraver, sculptor and painter, Matisse was also a fine collector and owned pieces by Rodin, Gauguin, Van Gogh and Cézanne. He had a special relationship with his great friend and rival Pablo Picasso.
"La Danse" is produced two years after "Les Demoiselles d'Avignon" by the Spanish master, which was a great success. The huge canvas (290 x 391 cm) is a zoom of the painting "The joy of living", painted in 1905 after seeing passers-by dancing the Sardane, of Catalan tradition.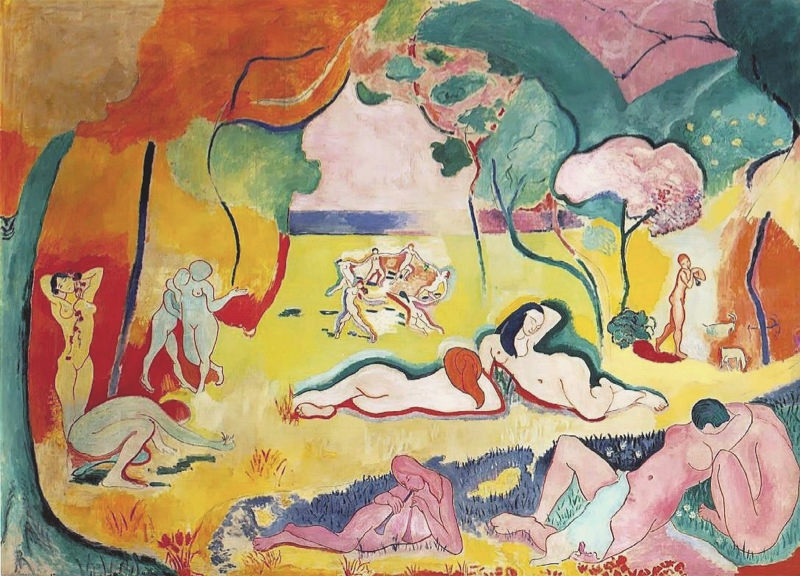 20 years later, Albert C. Barne commissioned another version of La Danse in a huge wall panel colored and cut-out. There are three versions, two of which are kept at the Museum of Modern Art in Paris.
Despite its large size, the canvas still seems too narrow for dancers forced to bend. It is part of the fauvism movement characterized by these three bright colors that accentuate the contrast. We notice that the characters on the left seek to connect by the hands and give a frantic movement to the dance.